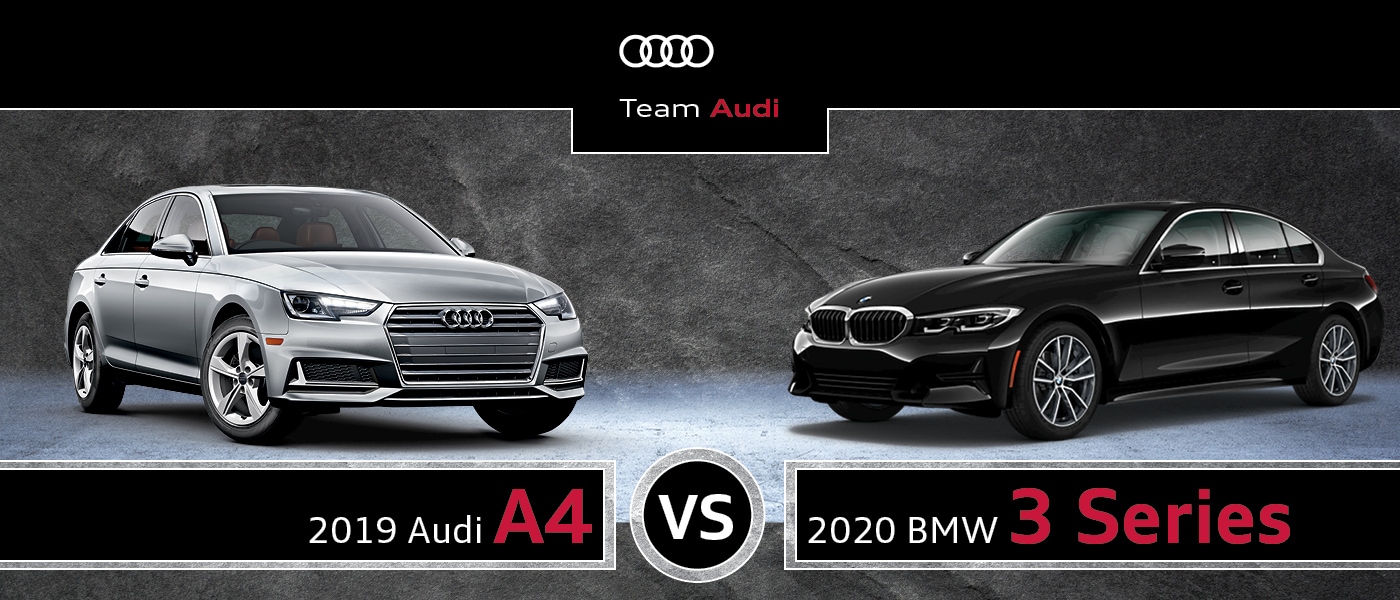 Find What You're Looking For:
Redefine the comfort standard in the all-new 2019 Audi A4 Premium. Both the Audi A4 and BMW 3 Series are manufactured with advanced specifications to ensure a luxurious feel and appeal. If you're looking to determine which rich sedan compliments your lifestyle, read this comparison guide crafted by the experts at Team Audi in Merrillville, IN.
Be sure to view our current inventory, select your favorite model, and contact our team at (888) 454-9767 to ask any questions, or schedule a test drive today. Our Team Audi specialists will be delighted to work with you.
For the purpose of comparison, we'll be looking at the 2019 Audi A4 Premium, starting at $42,000 MSRP, and the 2020 BMW 3 Series 330i, starting at $42,750.