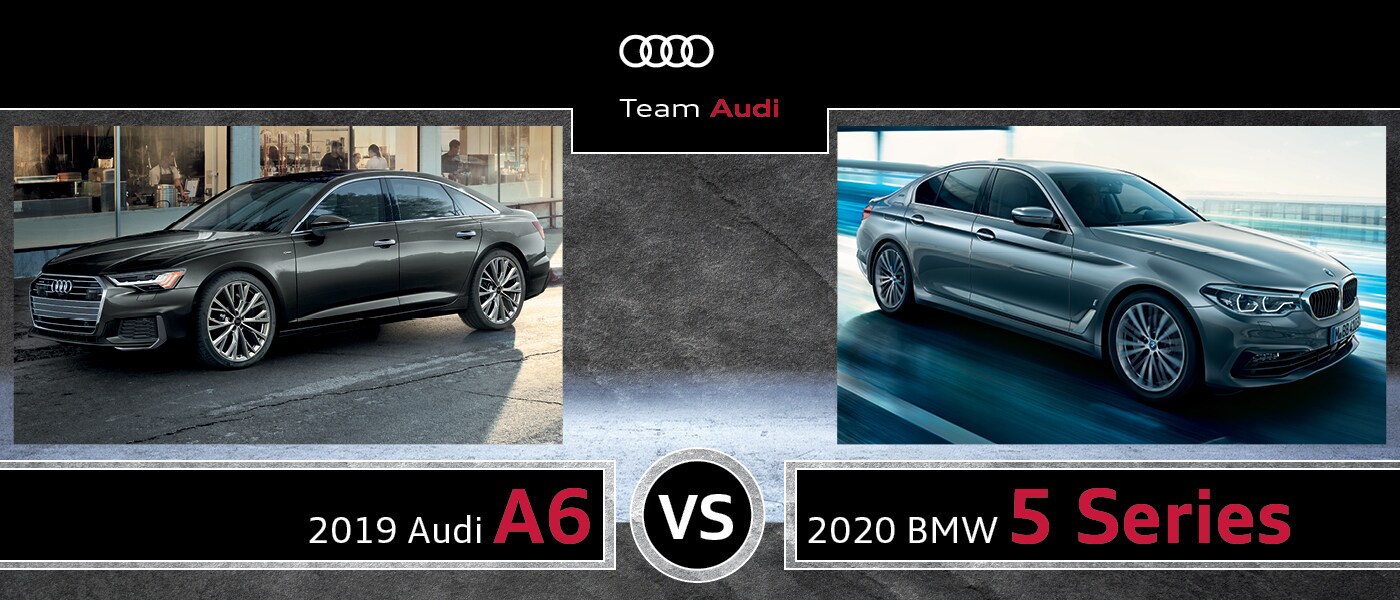 Find What You're Looking For:
Escape life's distractions in the luxurious 2019 Audi A6 or the 2020 BMW 5 Series. Both these beautifully crafted sedans were created to deliver the optimal ride you deserve. Utilize this page constructed by our Team Audi experts in Merrillville, IN, to discover the differences between the Audi A6 and the BMW 5 Series. If you have any questions or if you'd like to schedule a test drive, contact our Team Audi specialists at (888) 454-9767 or fill out this online form and we'd be delighted to assist you
For the purpose of comparison, take a look at the 2019 Audi A4 Premium, starting at $62,700 MSRP, and the 2020 BMW 5 Series 540i xDrive, starting at $61,750 MSRP.