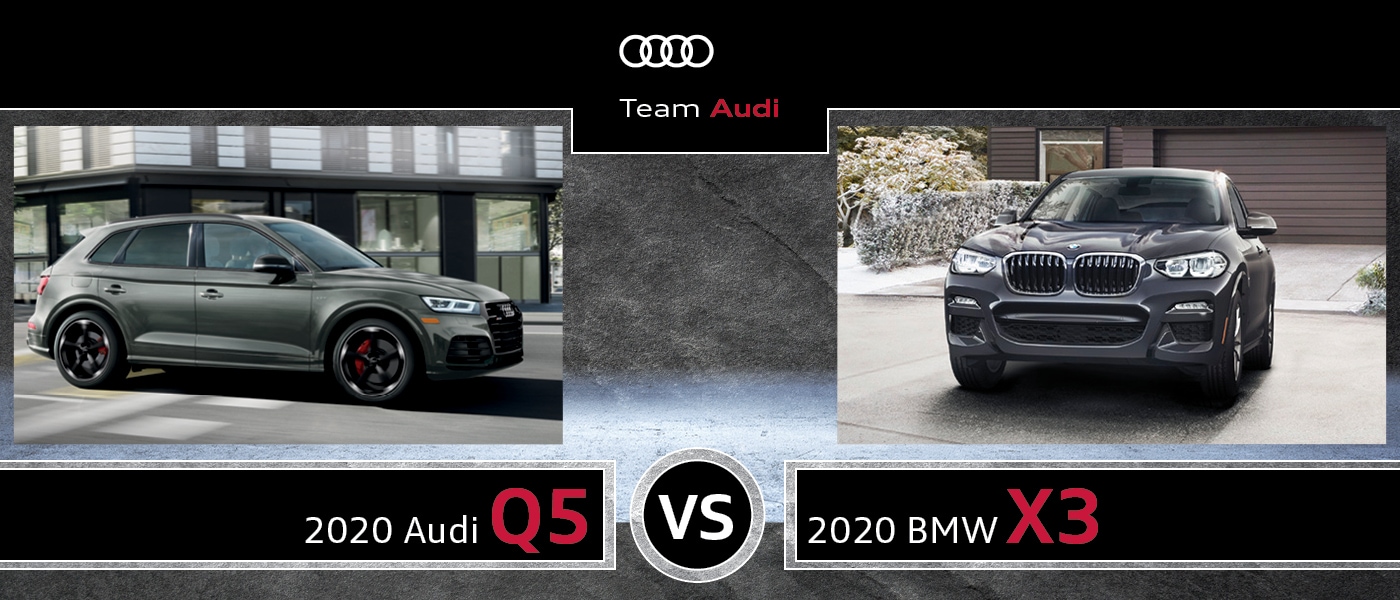 Find What You're Looking For:
Escape life's distractions in the all-new 2020 Audi Q5 or the 2020 BMW X3. If you're interested in these opulent models, continue reading this Q5 vs. BMW X3 guide to determine the differences between the Audi Q5 and BMW X3. For more information, view our Q5 hub page crafted by the experts at Team Audi and browse our current Q5 inventoryinventory to help you narrow down the search for your ideal new vehicle.
If you have any questions, please call our Team Audi experts in Merrillville, IN, at (888) 454-9767 and we will be happy to speak with you about your new vehicle soon.
For the purpose of comparison, we will take a look at the 2020 Audi Q5 Premium vs. BMW X3 to determine the similarities and differences between these two iconic models. The 2020 Audi Q5 Premium has a starting price of $43,300 MSRP, while the 2020 BMW X3 sDrive30i starts at $41,950 MSRP.
We will be comparing the 2020 Ford Escape SEL, starting at $29,255 MSRP, and the 2020 Chevy Equinox LT, starting at $27,500 MSRP.