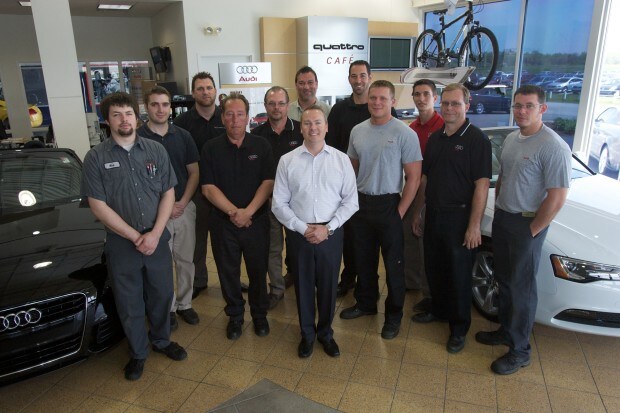 Team Audi | 5-Time Magna Society Award
"Winning Audi's Magna Society Award is truly an honor for everyone at Team Audi," he said. "We could not have achieved these awards without our amazing Audi clients. Our customers are the reason we are here today and they are the reason we will be in Northwest Indiana for many years to come."

- Van Gurley (Team Audi)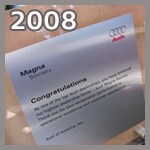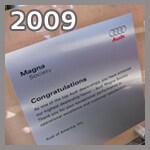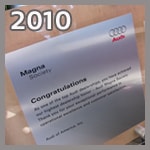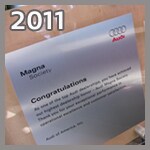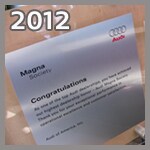 This is the Magna Society award:
Magna Society program honors the best of the best among all U.S. Audi dealers
To earn the award, dealers must meet customer service and business objectives
The recognition fits alongside growth of Audi exclusive dealerships in the U.S.
Audi has recognized Team Audi in Hobart, Indiana. with the Magna Society award 5 times since 2008. Audi gives this award to the best of the best among all U.S. Audi dealers. 
Audi established the Magna Society to recognize U.S. dealerships that stand out as top performers. To qualify, dealerships cannot just meet or exceed sales targets. They must also demonstrate they are maintaining a solid financial foundation, merit high customer satisfaction scores and show their facilities and staffs represent the progressive Audi culture.
"At Audi, we are constantly improving the customer experience each time a consumer interacts with our premium brand," said Mark Del Rosso, EVP and Chief Operating Officer, Audi of America. "With the annual Magna Society awards, Audi celebrates U.S. dealers who have advanced their goals while maintaining a thriving business model."
The annual Magna Society awards fit with long-range plans established by Audi and its franchise partners to make Audi facilities more exclusive. Team Audi also has plans to grow further within the luxury car culture of the region.
"We've decided to better serve our Audi clients by building a 'state of the art', single-point Audi dealership next to our current location," said Van Gurley, Jr. "Our new store will be called Audi South Shore and it will allow us to better serve our ever-increasing Audi customer base with an even higher level of customer service. With the huge increase in the number of Audi sales and the high interest worldwide with the Audi brand we feel the timing is perfect for expansion."
Van Gurley, Jr attributes the company's award-winning success to his team members and clients. "We could not have achieved any of this without the overwhelming support of our customers and the dedication by our great team of employees," he said. "To all of our customers and team members, I just want to say thank you."